It is difficult to take care of meal on time when you are on an extended stay in another city, state or country. As you are living away from home, it becomes normal to skip meals. However, breakfast is the most important meal of the day and you shouldn't miss it at any cost. You must ensure to grab your breakfast to keep your body charged for the rest of the day. If you choose weekly hotel for your extended stay then it would be really beneficial as this type of hotel either offer complimentary breakfast to its extended stay guests or it has an in-room kitchenette. The hotel with kitchen is a boon as you can cook and have breakfast of your choice.
If you are dealing with compressed schedule, then this article will share 5 quick breakfast ideas. You can prepare breakfast in less than 15 minutes using your in-room kitchen. This ensures you can have breakfast full of nutrition without spending much time in the kitchen.
Avocados Toast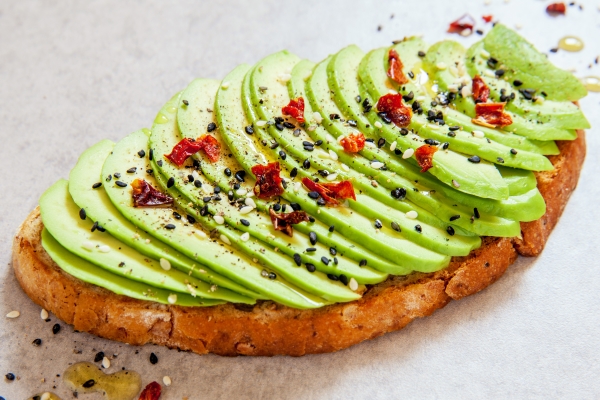 This will be one of the yummiest and healthiest breakfasts to start your day. Also, it is easy to prepare. All you need to do is take whole-grain bread and toast a slice of it. Spread some ricotta cheese over it. If you like cheese, I recommend to make a thick layer of it on the toast. On top of it put sliced avocado. To add more taste, you can sprinkle crushed red pepper. This is a heavy breakfast so if you are going to have a very busy day and you might miss your breakfast; this is the best first meal for the day which will keep you charged for long. Also, avocado has great nutritional benefits to keep you healthy. You can use other fruits as well on the toast according to your taste and food likings.
Dressed-up Yogurt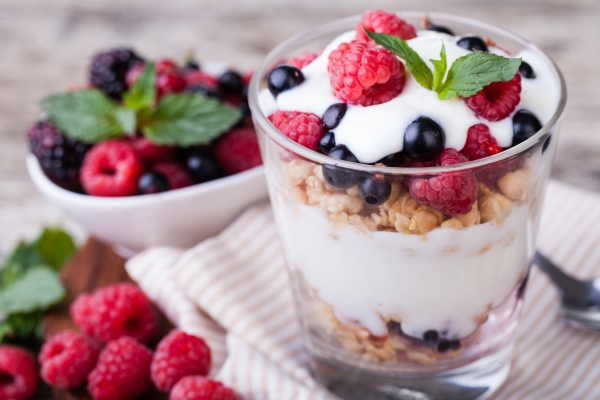 Yogurt is full of nutrients like calcium, potassium, vitamin B2 and B12, magnesium and more. In fact, it gives a good dose of animal protein to the eater. So if you are a vegetarian you may try this yummy recipe for breakfast.
Get a plain yogurt container (Greek yogurt is yum if you can arrange the one else you can use any normal yogurt container). Add 1 Tb-Spoon jam. You can add any flavor you like. Add 1 T-spoon honey. Add some roasted almonds. If you have some time, I suggest adding chopped almonds. You can also try cashew instead of almonds. You are ready to go, grab a spoon and have a delicious breakfast.
Egg Classic Omelet or Boiled Egg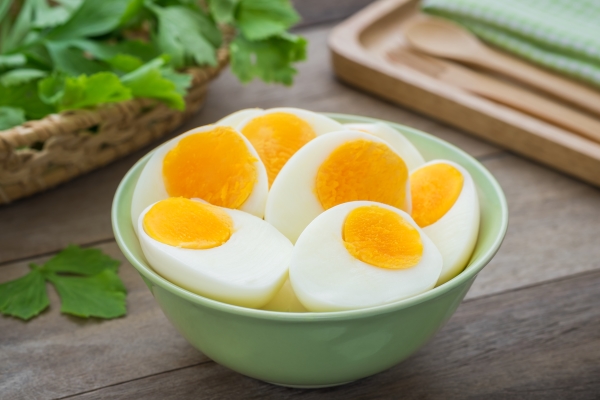 The simplest of all and loved by many: Egg Omelet. You can make an omelet in less than 15 minutes by frying an egg using your in-room kitchen stove.  If you just don't have time for making an omelet, well, boil 2 eggs while you are dressing up for the day and grab the quick breakfast of boiled egg. As we all know egg has immense protein and can give you a good enough start for the day.
Plate full of fruits or corn flakes
If you just don't have time to cook anything or not left with energy to cook it for yourself, then this breakfast is just for you. Have a full plate of fruits of your liking. Sprinkle some salt and pepper on it and have it before you leave for work. You may also have corn flakes with milk. A full bowl of corn flakes and milk is a good breakfast to keep you running till your next meal.
Overnight Oats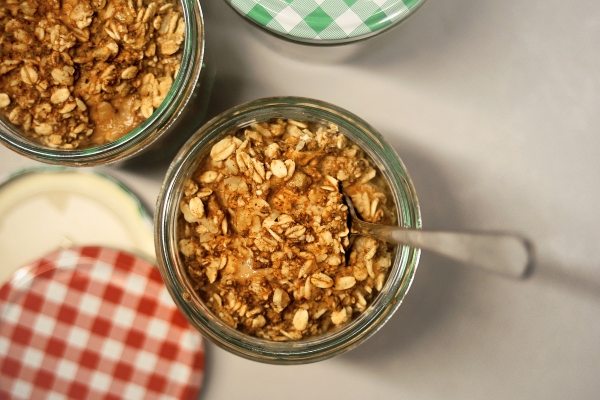 The simplest of all yet full of nutrition. Also, best breakfast for people who are on a diet. Also, you don't need to cook it, you can eat the overnight oats plain if you are on a diet or you can have it with your favorite jam, peanut butter, chocolate syrup or pepper flakes and salt.
As now you have quick hacks to cook your breakfast within 15 minutes, make sure you stay fit and healthy during your extended stay without skipping this most important meal of the day.